Use Salesforce to Boost Business Performance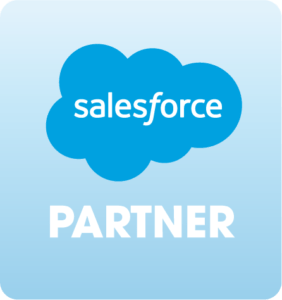 Salesforce is a powerful platform that can help you manage your customer relationships, sales, marketing, and more. But how do you make the most of it?
How do you leverage its features and capabilities to achieve your business goals?
In this post, we will share some of the things we have done at Fizen Technology to optimize our Salesforce usage, improve our project management, and increase client satisfaction.
We hope these tips will inspire you to explore new ways of using Salesforce to grow your business.
Custom Objects and Native Objects
Custom objects are objects that you define to suit your specific business needs. Native objects are objects that come with Salesforce, such as accounts, contacts, leads, opportunities, etc.
We use custom objects to capture information that is not available in the native objects; such as informational details, milestones, deliverables, feedback, etc.
We also use native objects to store standard information that is relevant to our business; examples include, customer profiles, sales stages, revenue, etc.
By creating custom objects and native objects, we are able to create a comprehensive and consistent data model that reflects your business processes and workflows. We were also able to link objects with relationships, such as lookup and master-detail, to establish connections and dependencies between them.
Rules and Permissions
Rules and permissions are settings that determine who can see, edit, create, or delete records or fields in Salesforce.
We use rules and permissions to ensure that our data is secure and compliant with our policies and regulations. We also use them to streamline our workflows and avoid conflicts or errors.
For example, we use validation rules to enforce data quality and integrity by checking the values entered by users before saving them. We use sharing rules to grant access to records based on criteria such as role, profile, ownership, etc. We use permission sets to assign additional permissions to users without changing their profiles.
By creating rules and permissions, we are able to protect our data from unauthorized or inappropriate access or modification. We are also able to enhance our user experience and productivity by providing them with the right level of access and functionality.
App Launcher and Exchange
The app launcher is a feature that allows you to switch between different apps in Salesforce. Apps are collections of tabs that group related features and functions.
We use the app launcher to create custom apps for different purposes and audiences. For example, we can create an app for project management that includes tabs for projects, tasks, milestones, etc. We can create apps that allow for for client communication that included tabs for email, chat, video call, etc.
We can also leverage the exchange to find and install apps from the Salesforce AppExchange. The AppExchange is a marketplace where you can find thousands of apps that are built by Salesforce or third-party developers. These apps can help you add new features or integrations to your Salesforce.
By using the app launcher and exchange, you are able to customize the Salesforce interface and functionality according to your needs and preferences. You are also able to leverage the power of the Salesforce ecosystem and community by accessing a variety of apps that enhance your Salesforce capabilities.
Remote Setting for Inbound and Outbound Web Services
Another thing we can do is use the remote setting for inbound and outbound web services to connect our Salesforce with external systems and applications. The remote setting is a feature that allows you to configure your Salesforce org to accept requests from or send requests to external web services.
Web services are software components that communicate over the internet using standard protocols such as HTTP(S) or SOAP. Web services can provide or consume data or functionality from other systems or applications.
We use the remote setting for inbound web services to expose some of our Salesforce data or functionality as web services that can be accessed by other systems or applications. For example, we have created a web service that allows access to our Verify platform

.

We also used the remote setting for outbound web services to consume some of the data or functionality from external web services that were provided by other systems or applications. For example, we consumed a web service that provided us with accurate zip code information; to accelerate repetitive data entry.
By using the remote setting for inbound and outbound web services, we are able to integrate Salesforce with other systems or applications that are relevant or useful for your business. We are also able to automate processes and tasks by exchanging data or functionality with external web services.
Custom Forms and Tabs
Custom forms are web pages that allow you to capture data from users or visitors. These tabs  allow you to display data from custom objects or web pages.
We can use custom forms to create online forms that enable us to collect information from our clients or prospects. For example, we have created forms that allow clients to submit their customer requirements for CIP/CDD compliance screenings. We can also create sales related intake forms that allow prospects to request a quote or product demo.
You can use custom tabs to create custom views of data that are tailored to your needs or goals. For example, you can create tabs that show summaries of project performance or progress.
By creating custom forms and tabs, we are able to gather and present our data in a way that is convenient and effective for us and our clients. We are also able to improve data quality and accuracy by validating and storing data directly within Salesforce.
And More…
These are just some of the things we have done at our company to use Salesforce to boost our business performance. There are many more things we have implemented, such as workflow rules, flows, approval processes, campaigns, opportunities, process builder, tasks, events, etc.
We are always looking for new ways of using Salesforce to optimize our processes, workflows, and outcomes. We are always learning from the best practices and innovations of the Salesforce community.
Fizen Technology
We hope this blog post has given you some insights into how we use Salesforce at our company. If you are interested in learning more about how we can help you with your Salesforce needs, please contact us today, and let's reshape the future, together.