EPP: Endpoint Protection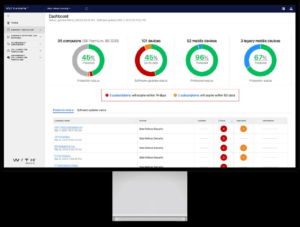 Trailblazing protection against modern malware and ransomware.
Fizen Technology leverages WithSecure™ Elements Endpoint Protection to provide you autonomous award-winning protection. Stop modern threats from ransomware and never-before-seen malware to Zero Day vulnerability exploits. Get comprehensive security coverage for mobiles, desktops, laptops, and servers.
Superior accuracy means less business disruption and IT work needed to recover. Filtered alerts and high levels of automation ensure maximum efficiency. Save your resources for the work that matters.
Autonomous protection around the clock means little manual work or expertise needed.
Prevent users falling for online threats including accessing malicious websites.
Block execution of applications and scripts accord-ing to rules created by our penetration testers, or as defined by your administrator.
Detect ransomware and prevent destruction and tampering of data with DeepGuard and DataGuard technologies.
Deploy security patches as they are released with fully automated patch management.
Prevent threats from entering or data leaking from your system via hardware devices.
Fight back against unseen threats and exploits with heuristic and behavioral analysis, advanced machine learning, and real-time threat intelligence.
Prevent rogue applications from accessing files and system resources without permission.
EDR: Endpoint Detection and Response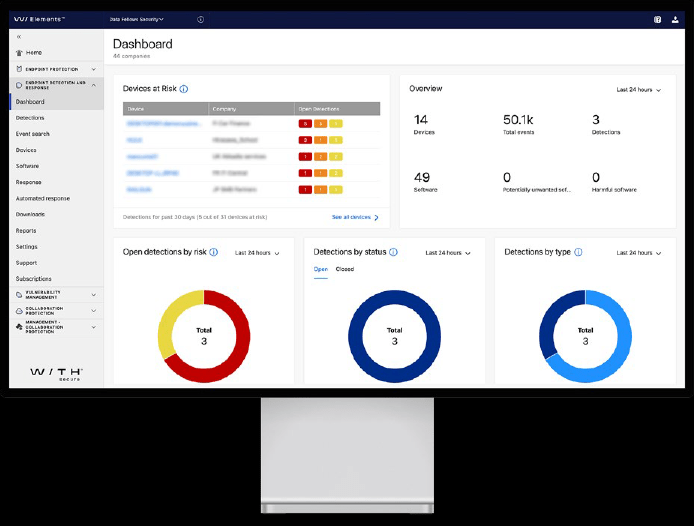 Outspeed the attackers. Stay resilient against advanced attacks.
No one is immune to cyber threats, and there's no such thing as perfect prevention. Fizen Technology leverages WithSecure ™ Elements Endpoint Detection and Response, to arm you against advanced and targeted cyber attacks with industry-leading detection capabilities.
Stay resilient and take back control swiftly with actionable insights and straightforward guidance.
Gain real-time visibility into what's happening on your endpoints. Telemetry across Windows, macOS and Linux.
React to threats instantly with automated response actions including risk-based host isolation.
Understand correlating event chains with simplified visualizations.
Hunt threats efficiently with event search and filtering.
Meet the regulatory requirements of PCI, HIPAA, and GDPR that require breaches to be reported within 72 hours.
Contain attacks with clear actionable guidance and an option to elevate challenging cases to our elite threat hunters 24/7.
Detect threats fast and accurately with Broad Context Detection. Spot all suspicious behavior, even if it seems harmless. No alert fatigue.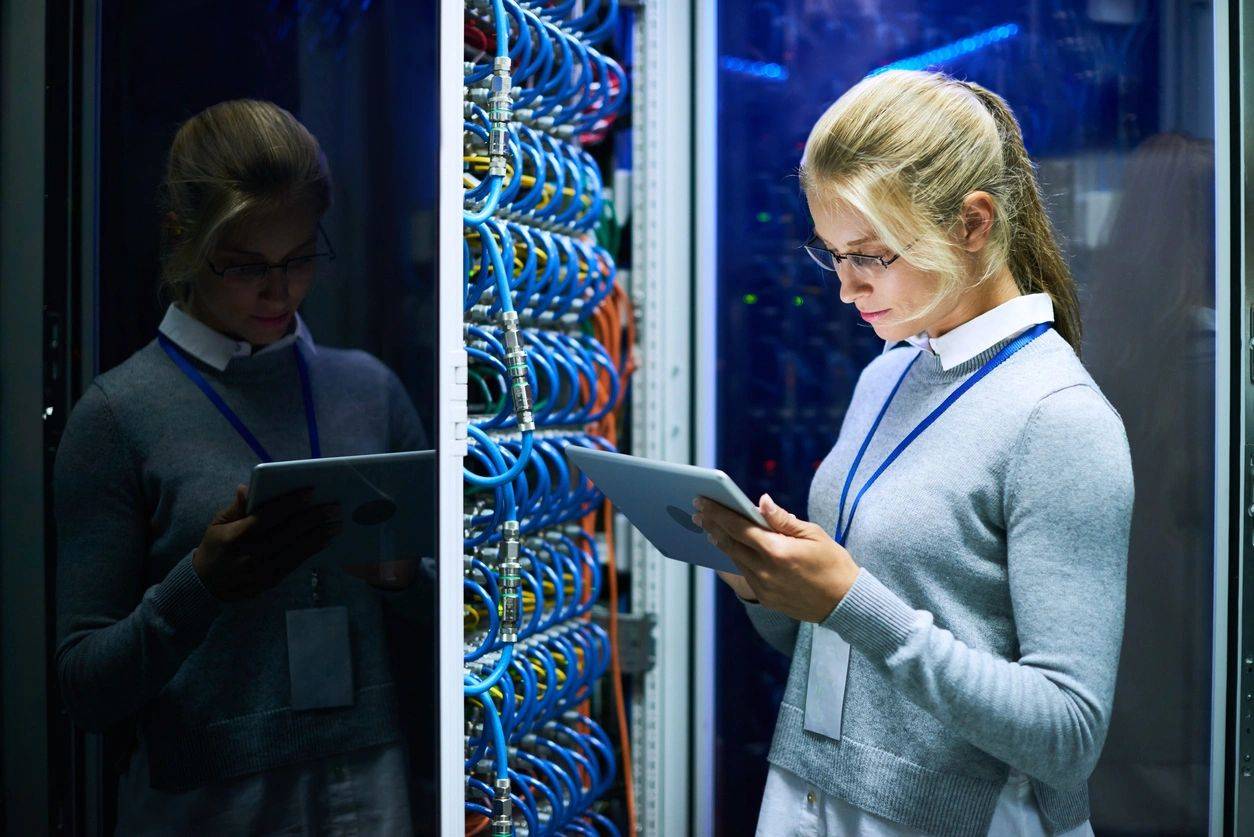 Your Technology Partner
We offer a range of dedicated technology business options for teams looking for IT Support and Service.  This allows you to quickly hire an IT team who will help ensure your company's technology is headed in the same direction as your business strategy.
Don't risk the odds. Partner with an award winning IT Services and Support provider who is willing to put in the time to protect you from the unknown.