How it Started
When Fizen Technology® launched ~ our goal was to achieve "Financial Zen" for clients through creative IT software and solutions support. We want to enhance and support client productivity and stakeholder revenue goals. Customized software for the banking, finance and construction sectors were early industries Fizen Technology® entered, and growth into new verticals continues today.
Our Leadership Team
At Our Company, we have assembled an exceptional leadership team to drive the success of our entire organization, including product development, marketing, sales and especially our customer helpdesk support.
While we have many more team members behind the scenes, our entire helpdesk staff shares the same dedication to your satisfaction. We've made significant investments into refining our systems and training our people, so that no matter who answers your call, you'll receive prompt, knowledgeable support.
Our main corporate office is based out of Tampa Bay, Florida, USA.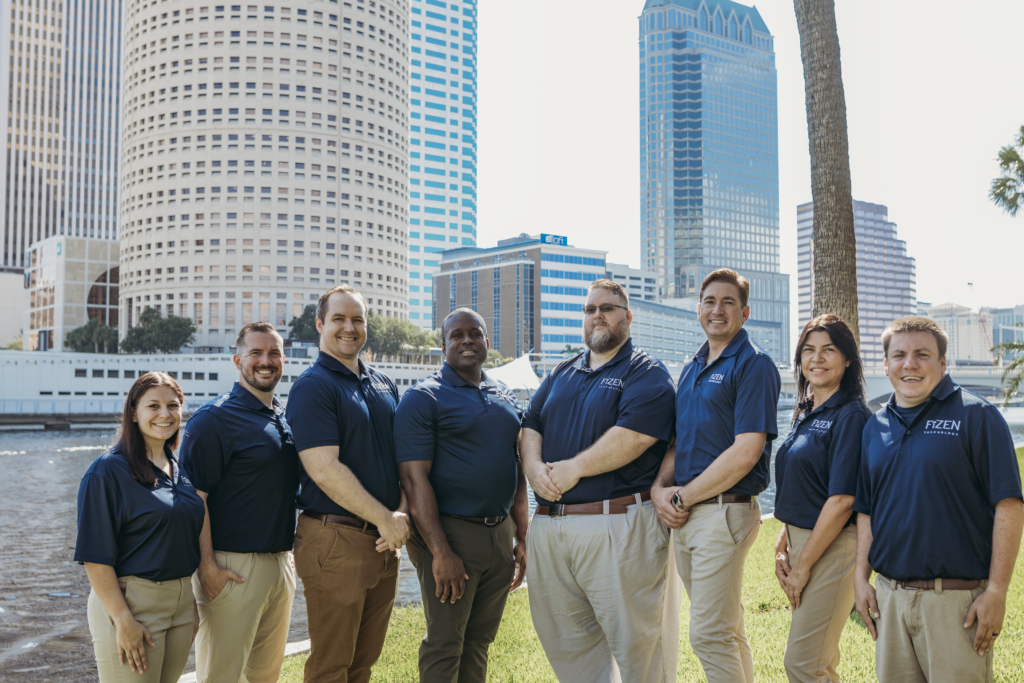 We Provide B2B (businesses to businesses) Technology Support
While our leadership team oversees many parts of our business, we are all passionate about delivering world-class customer service. We have made significant investments into hiring the best helpdesk staff, refining our support processes, and training our people to address your needs promptly and knowledgeably.
Whether we are providing strategic technology advice to executive teams, helping to support complex cloud-based enterprise solutions, enabling the latest in communication technologies, or keeping existing solutions running like well-oiled machines – we are eager to show how we can make a positive difference in your business operations!
Our team has spent years developing the skills that make us a great fit for providing IT Services to businesses.  We focus on developing ourselves and improving our abilities, each and every day.
We have worked on API integration efforts requiring custom-developed software, vendor support, on-premise and off-premise IT Helpdesks; all devoted to helping a company meet and plan for its future Information Technology needs.
We are located in Tampa Florida, from which we coordinate and manage our Data Center, central IT Helpdesk, and dedicated employees and partners from all over the world.
Ready to Hear More?
If you are looking for a new IT Support and Cloud Provider, give us a call.  You will find we have hired our staff not only based on their technical skills but also based on their personalities.
Providing IT Services to other businesses can be challenging, our goal is to make the process enjoyable and rewarding.  We invite you to put us to the test – we never quit, we never give up – we will do what is necessary to empower your technology to work for you.