IT Support and Service
Partner with an Enterprise IT Provider whose specializes in B2B IT Support and Service.
Your technology deserves a constant proactive effort.
Enterprise Support and Service
Help When You Need It (Virtual CIO, Project and Systems Management)
Technology does not stand still, you do not set it and forget it.  We want our strategic IT partnership to allow you to have someone to contact, based on your specific resourcing need.  Our goal is to always resolve technology issues and challenges before they become a problem, we want to stay ahead of the situation before it has a chance to impact your business.  Our project managers have direct experience with Software Development, IT Support, Cloud, Mobile, or Computer and Server Repair.
Custom Project Work (Software Upgrades, Enhancements, Integrations)
Regularly engaging in software development, cloud solutions, mobile applications, and custom projects is a core aspect of our operations. Our skilled developers actively contribute to the creation and maintenance of secure API integrations using SOAP/REST technologies. We offer both on-shore and off-shore options to cater to diverse resourcing requirements, ensuring round-the-clock availability and heightened productivity for our global clientele.
Full Service Help Desk
We tailor the design of our IT Help Desk offerings to each client, considering your budget and the specific requirements of your team. We closely integrate endpoint monitoring solutions to enable our help desk in proactively anticipating your needs. Our team comprises exclusively of highly qualified developers, engineers, and consultants, who are easily reachable through multiple convenient communication channels. We diligently maintain adequate coverage in alignment with your business needs, recognizing the critical importance of your IT Support and Service requirements for the success of your organization.
Dedicated Account Management
Having clear points of contact for crucial discussions is a shared preference among all of us. Collaborating with professionals who comprehend our requirements and excel in managing our expectations is equally important. To ensure personalized attention, your account will be assigned a Dedicated Account Manager, Engineer, and L1 Support Team.
Computer and Server Hardware 
The tools needed to upgrade or refresh your network, server room, and workstations are provided by our trained team of engineers. To ensure seamless implementation of your new system, our project managers collaborate with you to comprehend and coordinate the process. Our model facilitates equipment discovery at prices aligned with your business requirements. Additionally, we offer assistance in repairing computer hardware that you intend to continue utilizing.
Business Continuity and Disaster Recovery Planning
By implementing data continuity solutions, we prioritize the security and accessibility of your critical information. True business continuity encompasses more than mere backups. Our range of IT solutions can be aligned with your strategic plan and budgetary considerations. Our utmost objective is to ensure the confidentiality, integrity, and high availability of your data.
Ready to Find Out More?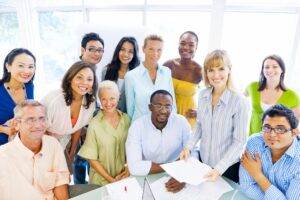 Our comprehensive suite of services is enhanced by dedicated partners and vendor relationships, meticulously curated to maximize the returns on your IT Systems investment.
To ensure seamless operations, we proactively address not only system-related issues but also foster active team communications. By staying ahead of potential problems, we mitigate any disruptions in decision-making processes that could otherwise hamper your productivity.