How Tailored IT Services are Revolutionizing Optometry Practices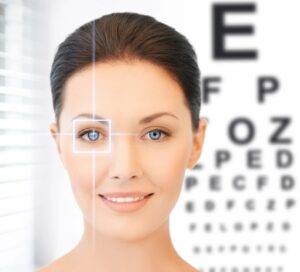 The world of optometry, like many healthcare fields, is rapidly evolving with the advent of new technologies. Optometrists are not just health professionals – they're also business owners, requiring them to wear multiple hats.
From managing patient records to running an efficient operation, IT services designed for Optometry can play a pivotal role.
However, without the right IT support, technology can become more of a hindrance than a help. That's where tailored IT services come into play.
Why Optometrists Need Specialized IT Services
Just as an optometrist provides specialized care, they also need specialized IT support to ensure their practice runs smoothly. Here's a clear vision of what IT services can do for an optometry practice:
EHR and Practice Management
Go paperless and manage patient records efficiently while staying HIPAA compliant. A tailored IT solution ensures seamless integration of EHR systems, making record retrieval a breeze.
Digital Imaging
The eye reveals a lot, especially with high-quality retinal imaging and OCT scans. Ensure these images are stored securely and are easily accessible for consultations.
Virtual Consultations
Modern problems require modern solutions. With tele-optometry platforms, offer your patients the convenience of virtual consultations without compromising on quality.
Online Appointments
In today's digital era, patients appreciate the convenience of online booking. Streamline your appointments and reduce no-shows with automated reminders.
Expand Your Sales Online
Whether it's eyewear or contact lenses, an integrated e-commerce platform can significantly boost sales and enhance patient experience.
Uncompromised Security
Patient trust is paramount. With advanced cybersecurity measures, ensure patient data is safe from breaches.
Stay Connected with Labs
A specialized IT service can help bridge the gap between your practice and optical labs, ensuring timely delivery and quality products for your patients.
Boost Your Online Presence
A user-friendly website and optimized online presence can help attract more local patients to your practice.
24/7 Support
When technology hiccups, it shouldn't slow you down. Round-the-clock IT support ensures your practice runs smoothly, always.
Fizen Technology
In the intricate world of optometry, where precision and care are paramount, there's no room for IT mishaps. Tailored IT services don't just solve problems – they anticipate them. For optometrists looking to enhance their practice, stay competitive, and provide unparalleled patient care, specialized IT services are the lens to clarity.
If you're an optometrist seeking to revolutionize your practice with cutting-edge IT solutions, Fizen Technology is here for you. Let's work together to bring the future of optometry to your clinic today.
Questions? Please do contact us anytime.