BPO Provider for IT
Fizen Technology® is engaged in BPO efforts across the globe. Our goal is to be an extension of your IT Department, a trusted partner for your varied technology needs. We pride ourselves in our ability to deliver IT focused BPO services through dedicated and deeply engaged team members from across the globe. Customer service and quality are at the center of what we do and form the bedrock for all executive decisions.
IT Outsourcing and Technology Partner
At our core we are an IT Outsourcing and Technology Partner for businesses.  Our resource model is designed to allow IT Support for not only the day to day operational needs of your business, but to allow a deeper technology partnership at a functional level.  We are IT practitioners and strive to deliver real solutions for our customers, we do not hesitate to become involved in the business as usual operations of our clients.
Relationship Driven
We strive to foster relationships with management teams to enable us to not only support the infrastructure of a business, but also their underlying software and data management needs.  The goal is to build a long term strategic partnership, not to just be another Vendor.  Our team is able to maintain the physical and virtual needs of your business, including managing custom applications and development efforts.  We will encourage new project efforts only if they add value to the long term needs of your organization.
Corporate Headquarters
100 Ashley Dr S Ste #600
Tampa, FL 33602
Service Center
13250 North 56th Street, Ste #204
Temple Terrace, FL 33617
24/7 Helpdesk
220 North Main Street, Ste 500
Greenville, SC 29601
Data Center
8350 Parkedge Dr
Tampa, FL 33637 USA
Processing Center (Mail)
8875 Hidden River Pkwy, Ste #300
Tampa, FL 33637
Ready to Hear More?
Don't risk the odds, partner with an IT Support and Cloud Provider who is willing to put in the time to shield you from the unknown.  With employees in multiple office locations worldwide, we have the resources to meet your needs.
Our goal is to be more than just a vendor, we want to be a Strategic IT Partner that builds a relationship with you; on trust and quality service.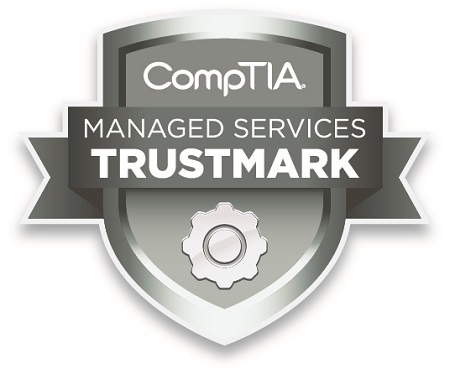 CompTIA Trustmark
Our CompTIA Trustmark reflects our commitment to excel.  We are dedicated to our clients and baseline all engagement efforts off of a set of standard best practices.   Providing the best systems and tools to our customers is essential to meeting client expectations.  Continuous improvement is an essential part of our formula for delivering value each and every day.
Our Trusted Partners in Growth