PowerPoint is Over Thirty
Believe it or not, PowerPoint is thirty-three years old.  I find it hard to believe myself, but you would think that a software that old would have a hard time keeping up in today's fast moving, web-based, small screen world.  Effectively using PowerPoint is just as relevant today as it has ever been.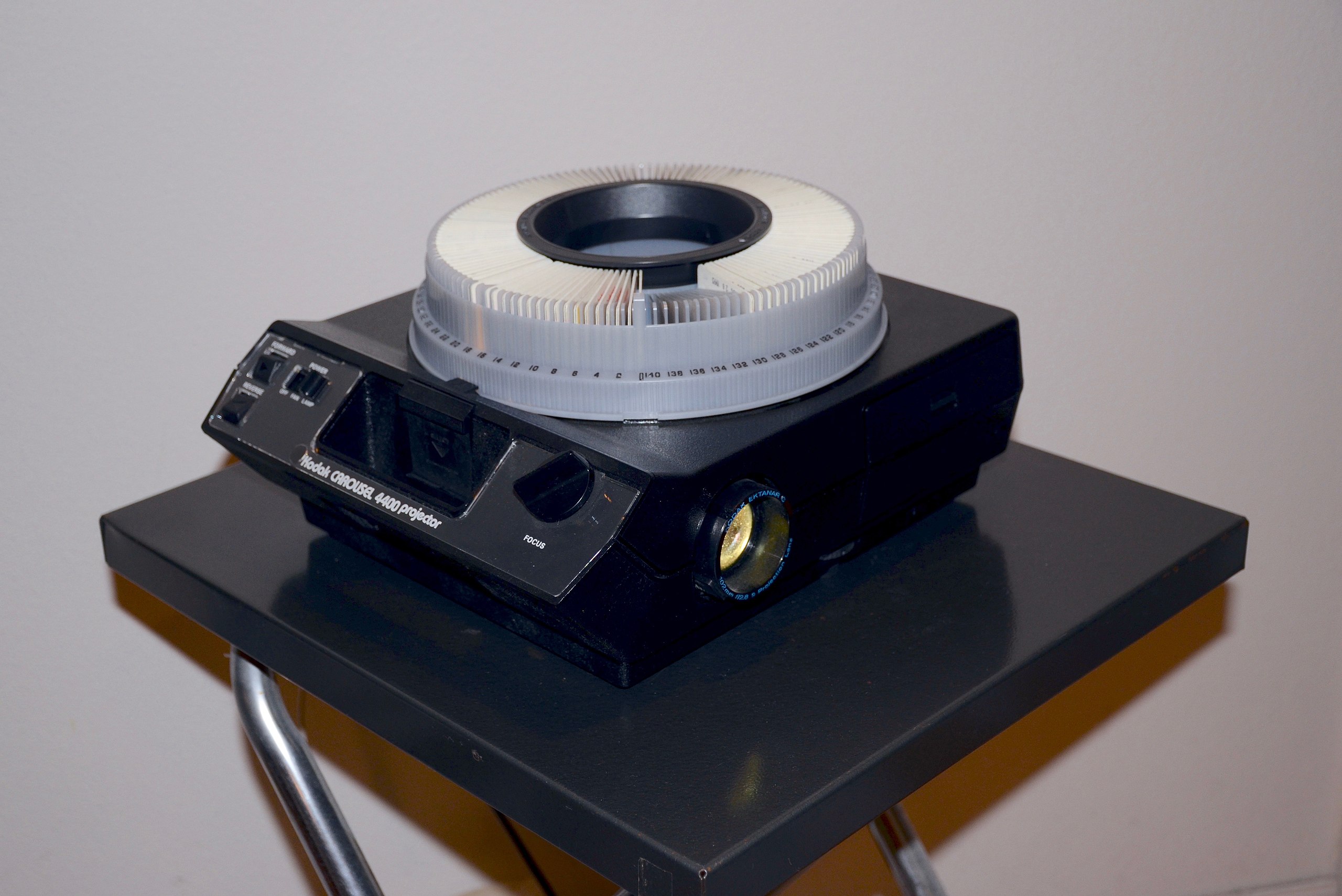 (Photographer, Steve Morgan) A carousel slide projector. The example pictured is a Kodak Carousel model 4400, dating from the mid-1980s.
No one ever got good at anything by just reading a book about it. Real skill and improvement come from experience.
~ Justin Hammond, Speed Reading
The Full Scoop
Outdated? For most other tools out there, you would be right, but PowerPoint has stood the test of time by innovating, adding features, and offering different ways to access, create and present content.
Unfortunately, most people still see Microsoft PowerPoint as a "boring" way to present information, that might as well be someone standing at the front of a room clicking a button and going through slides on an old carousel slide projector.
I may have just showed my age but this little machine with that carousel of slides is the reason we call a PowerPoint page a slide. However, there are so many amazing things that PowerPoint can do that 90% of users are not aware of.  Learning a few simple tricks and tips can take a boring sales presentation and make it a dynamic and engaging experience.  More importantly, it can differentiate what you are presenting from all of your competition.
Fancy Features
For example, did you know that with the click of a button before presenting, you can give your entire audience the ability to remotely connect to your PowerPoint during your presentation and follow along on their own device?  When connected, they can move back through the slides without interrupting the presenter.  This same option gives them the ability to provide instant feedback to the presenter in the form of live reactions and even providing comments and ratings at the end of the presentation.  If English isn't the first language of some audience members, they can enable live subtitles to show up on their device in their own language.  Crazy right?
There is no extra software or plug-ins required to do this and you probably have the capability to do it right now.  Effectively using PowerPoint is something you can start doing today.  Now… if only there were someone to offer training in making more of your technology work for you.
Fizen Technology
At Fizen we recognize that an IT service provider should do more than just push buttons to make things work.  We want you to gett the most out of Microsoft Teams and 365.  Having IT work is the baseline but making IT work for you is where we want you to be.  Contact us with any questions, we'd love to help your business thrive.