Technology Industry Trends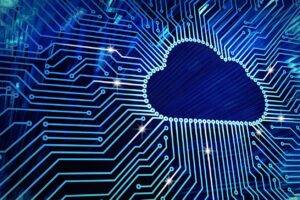 The future of cloud computing looks incredibly promising. Oscar Garcia, Global SVP of Strategy and Technology at NTT, predicts that there will be a surge of upshifts in the areas of cloud verticalization, SaaS management, and cloud sustainability over the next four years. These predictions are especially important for businesses who are looking to save time and money while still utilizing the latest and greatest technologies.
Cloud Verticalization
Cloud verticalization is an exciting new development for businesses of all sizes. This term refers to the pre-engineering of clouds for a specific industry or sector; this allows organizations to quickly deploy and configure complex cloud solutions without having to worry about setting up the infrastructure from scratch. In order to stay competitive in today's changing market landscape, many businesses have adopted a multi-cloud approach so that they can take advantage of managed services provided by popular cloud providers.
SaaS Management
SaaS management is also becoming increasingly important as more businesses transition their workloads over to third-party providers. Managing applications through third parties can help save costs since these services are often cheaper than traditional hosting options. Additionally, SaaS provides highly specialized tools and services tailored specifically to individual enterprise needs – something that is not always available with traditional hosting models. However, managing these applications can be difficult due to cost leakage risks caused by ineffectively managed SaaS solutions. As such, more companies are turning to managed IT support companies like Fizen Technology in order to help them maximize their return on investment while ensuring maximum security and compliance with industry standards.
Cloud Sustainability
Cloud sustainability is another area where we anticipate advancements. Businesses now understand the importance of reducing their carbon footprint in order to operate sustainably – this means using fewer resources such as energy, water, land, materials and waste products when developing new products or services. Cloud computing helps reduce physical hardware requirements since it stores data virtually instead of on physical storage devices; this ultimately reduces operational costs associated with power usage for cooling systems and other hardware components used for on-site storage solutions. Moreover, cloud providers offer numerous green initiatives that help customers reduce their environmental impact without sacrificing performance or security levels. Businesses can continue operating efficiently without compromising quality or safety standards set by various industry regulatory bodies worldwide.
At Fizen Technology we believe these advancements will provide tremendous value for businesses seeking efficient ways to remain competitive while staying compliant with governmental legislation related to data privacy and security measures set forth by regulators globally. We look forward to continuing our work helping enterprises optimize their investments while leveraging cutting-edge technology solutions safely and securely, helping them achieve success now and beyond!