Volunteering
At Fizen Technology®,  we are passionate about seeking out local volunteer opportunities as an organization and individually.
Technology for Seniors
Below you will find a list of "how to" technology videos.  We hope this will aid those in your local communities with learning how to leverage the powerful tools available for communication and collaboration.
Feedback is always welcome, as you have questions or requests for new content, we hope you'll reach out to us by emailing [email protected].  You can also request a free 1:1 consultation with one of our engineers.  This service is being provided free of charge to those living in assisted living facilities, nursing homes, or Seniors with special medical needs.
The purpose of life is not to be happy.  It is to be useful, to be honorable, to be compassionate, to have it make some difference that you have lived and lived well.
~ Ralph Waldo Emerson

We are proud to be working in partnership with Fit Minds, a leader in mental stimulation and meaningful engagement for Seniors.  Fit Minds is passionate about providing cognitive stimulation, to aid others in living happier and healthier lives.
Vincent House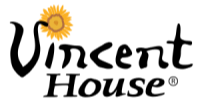 Fizen Technology partnered with Vincent House raising over $300 for the American Foundation for Suicide Prevention through the Pinellas County Paws for Prevention event.